Saving tens of millions in healthcare supply chain costs by improving contract compliance
Learn how Prodigo software drives users to buy the right product at the right price.
BY THE NUMBERS

400+
Acute Care Hospitals

5,000+
Non-Acute Care Locations

60,000+
Licensed Beds

$120 B+
Net Patient Revenue

$15 B+
Marketplace Transaction Volume

25 M+
Items in our Global Repository
WHAT OUR CUSTOMERS ARE SAYING:


Robert A. DeMichiei
Executive VP and Chief Financial Officer
UPMC
"Prodigo helped our Supply Chain save $3M in annualized hard dollar savings, resulting from a 40% increase in contract compliance and a significant reduction in special requests."

Natalie Pita Ortiz
AVP Supply Chain Services
Baptist Health South Florida
"Prodigo's technology was built by someone who'd been in my shoes, to address the healthcare supply chain's unique challenges."
Chief Supply Chain Officer for a large IDN that includes two Honor Roll hospitals
"The faster clinical staff can order product and get back to the patient, the better off we are. After deploying Prodigo's Marketplace, we saw dramatic improvement in user satisfaction."

Thomas Finn
Healthcare Matters
"Prodigo is just one of those apps that everyone wants to be associated with, because it's high profile, used daily by a large and diverse community of users, it delivers an immediate and easily measured ROI and some of the largest IDNs in the industry will happily endorse it."
Robert Viviano
Manager, ERP Supply Chain Operations
BJC HealthCare
"Prodigo helped our Supply Chain by providing a robust search engine that guided users to preferred formulary items. The net result was an increase in user satisfaction & contract compliance along with a reduction in special requests."

Dennis Mullins, MBA, CMRP
Senior Vice President Supply Chain
Indiana University Health
"Our Lawson users historically had a difficult time finding the products they needed, which caused a lot of frustration. They were absolutely delighted with the ProdigoMarketplace."

Tom Finn
Healthcare Matters
"Pittsburgh's Prodigo Solutions has aggressively established itself as a choice compliance engine, with numerous value adding integration options."
Robert Viviano
Manager, ERP Supply Chain Operations
BJC Healthcare
"The Prodigo Implementation Team definitely has their act together. They are with you through every step of the implementation. We were able to complete the full rollout in a 2 week timeframe to over 800 requisitioners."

Todd Rodeheaver
Head of Group Services and Marketplace
Afaxys Marketplace LLC
"The people at Prodigo are really knowledgeable about the various and unique challenges of Supply Chain Management in the healthcare sector. They are genuinely interested in addressing those challenges through innovative and collaborative partnership with the clients that they serve."

Sigfrido Pagan
Executive Director, SC Integration
Indiana University Health
"Prodigo has significantly assisted us in driving our requestors to preferred products. Their solutions make doing the right thing easy, which has really bolstered our contract compliance across the health system."
Madhusudhan Pillai
Director, Systems and Measurements
Supply Chain Services
Temple Health
"The most important things to us are cost, quality and outcomes. Prodigo supports the achievement of those goals."
MAKE BETTER-INFORMED DECISIONS
At Prodigo, we are building Healthcare's Marketplace leveraging the power of community intelligence to transform healthcare supply chain and reduce the total cost of care.
Prodigo is the only Healthcare focused Marketplace and Exchange network that does not tax the vendor to do business with their Provider customers. We believe strongly in helping Suppliers and Providers lower the costs of doing business with one another by making information more accessible and data more accurate. All data is kept private and secure and never shared with other parties.
Discover our Supply Chain Solutions
Improve Your Bottom Line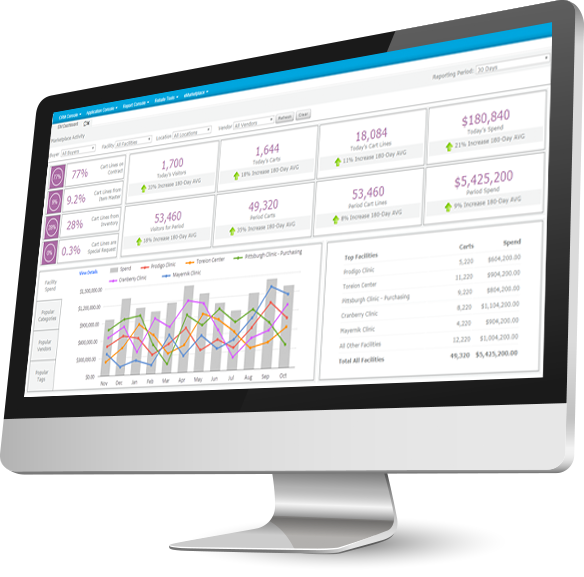 SAVE MONEY WHILE MAKING YOUR USERS HAPPY
From supply chain and finance to IT and clinical staff, everybody benefits.

Increase operational efficiencies

Improve search and purchasing experience to allow users to focus on patient care.

Maximize your ERP Investments

Enable ORs & Cath Labs to manage bill-only and consignment purchases.
SEE WHAT PRODIGO CAN DO FOR YOU
Events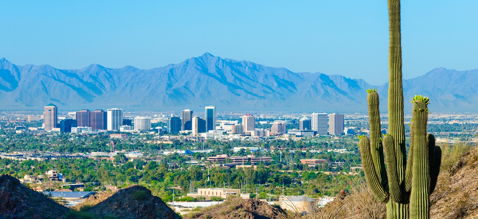 Fall 2019 IDN summit is organized by Bluegrass Business Media (BBM) and will be held from Sep 09 - 11, 2019 at JW Marriott Phoenix Desert Ridge Resort & Spa, Phoenix, Arizona, USA.
News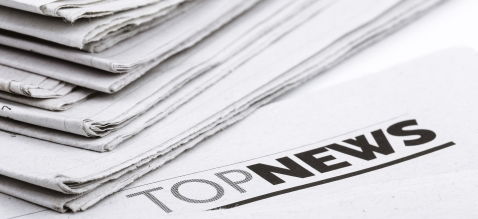 Hospitals don't save much on supply chain after they're acquired
Insights
Have the latest weekly healthcare supply chain news and trending topics delivered directly to your email.