Ten years ago this May, a group of 13 pharmaceutical and medical device companies convened a kick-off meeting in Princeton, NJ, that concentrated on a critical but daunting array of goals. They wanted to prevent medical errors, authenticate products, track and trace those products throughout the supply chain and increase total supply chain efficiency.
That "first mover" group effectively laid the foundation and groundwork for the Healthcare User Group under the auspices of GS1 and its set of global standards for products in a variety of industries.
Outside of healthcare, most industries and their myriad participants have recognized and used the GS1 standards to improve their own financial and operational status.
Save for those manufacturers and distributors who move products to the consumer retail markets, inside of healthcare, many of its myriad participants can't seem to get past the idea of adopting and implementing standards.
Since the 1970s when bar coding emerged on healthcare product labels going to providers, the debate over standards as well as the variety of schema and systems that debuted, ebbed and withered away, never exceeded the boiling point toward actual mass adoption and implementation.
The opportunities abounded: From the Common Category Database initiative in the late 1980s to the open electronic data interchange (EDI), translation software-driven value-added networks of the 1990s to the Universal Product Number initiative in the early 2000s to comprehensive cross-referencing data library initiatives by GHX and McKesson Corp. and the Unique Device Identification (UDI) initiative finally blessed by the Food and Drug Administration last year.
Fast forward to 2015. The needle on the "standard-o-meter" has bounced and wavered throughout the last 10 years, peaking around certain "flash points." Those include "sunrise" dates for adoption compliance or around conference presentations, seminars, Webinars and trade publication publicity that extol the virtues of adoption and implementation as well as the challenges and problems of maintaining the status quo.
But the needle has yet to solidly settle in past the halfway mark of providers and suppliers actively using them.
Despite the hemming and hawing of resistance through the years, the unanswered questions remain the same: What's the hold up? Why is this taking so long?
Historically, complaints centered on which standard to use? Who pays for adoption and implementation? How will this disrupt the supply chain and inconvenience people in the short-term, regardless of long-term benefits?
Manufacturers expressed fears of their products being "commoditized" and profit margins squeezed as providers salivated over the prospects of busting through perceived excessive marketing hype and sales tactics to make informed purchasing decisions more quickly.
Group purchasing organizations (GPOs) may fear how supply data standards affect their own records. If you're able to track product movement you'll have a more accurate picture of your membership's annual purchasing volume (APV), which may affect some of the numbers being promoted throughout the industry.
Several of the leading GPOs have complained to Healthcare Purchasing New sabout their competitors "double counting" purchasing data, specifically orders from manufacturers that are delivered through distributors. The accusers claim that certain GPOs count what should be a single transaction per product twice — one transaction from the manufacturer and the other from the distributor with its markup fee for services rendered. That's two distinct and separate transactions for a single product, a double-dipping of data daring do.
Of course, provider supply chain professionals may fear that universal supply data standards may reveal something more fundamental and damaging: They've been working with "questionable" numbers over the years, making them largely ineffectual at their jobs. It's like the old EDI refrain from the 1990s of transmitting dirty data faster between partners.
And if the payers who control reimbursement get wind of this then can mass hysteria be far behind?
After 40 years of supply data standards opportunities and pep rallies, including 10 years of GS1 efforts, Healthcare Purchasing News sought to poke a stick at the elephant in the room. What will prod the market toward universal adoption and implementation? Is resistance futile? Why?
HPN: By and large, suppliers and providers have been shown the benefits of supply data standards adoption and implementation, so at this point what is the healthcare industry afraid of? What might or will standards reveal about finances and operations that seems to impede acceptance?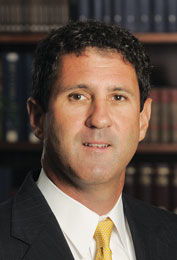 Jay Crowley, Vice President and Practice Lead — UDI, USDM Life Sciences
You know that I am one of the biggest supporters of all of this, but, more generally, I think the wrong question is being asked: "Despite the hemming and hawing of resistance through the years, the unanswered questions remain the same: What's the hold up? Why is this taking so long?"
Unfortunately, I think the question is still why — why do it? What are the specific use cases that will drive adoption and implementation?
[Consequently] I don't necessarily agree with this supposition. There are, unfortunately, very few well-documented benefits; [only] a few one-off pilots.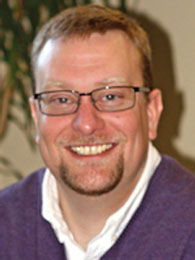 Josh Skiba, Manager, Product Management, Business Intelligence, GHX
When we talk about product standardization the biggest fears from manufacturers are likely around master data management and change management. The amount of effort and the investment of dollars, time and resources that are required to prepare and submit data to the FDA's Global UDI Database (GUDID), and the risk for error in doing so, are tremendous. A prevalent concern among manufacturers is ensuring the product information they disseminate into the marketplace is accurate because once it is out there it is very difficult to change it.
As for distributors, I've seen many who are willing to be at the table and reach out to manufacturers to ensure they are speaking the same language when it comes to products. I think there is some concern among distributors that they will be inundated with change. So if a manufacturer changes its product data, the distributor will have to change that data in its systems in order to remain aligned. To manage this change effectively, distributors will need to invest in change management as well. The largest challenge to overcome is ensuring all stakeholders, including software systems, solution providers, trading partners and contracting entities, are engaged and managing the business process changes required.
In regards to software companies, GHX included, we can be supporters and enablers of information management and dissemination. Manufacturers should be able to focus their efforts on product quality and providers on patient care and safety. Data and software really shouldn't be their number one priorities. But software companies are concerned that if they build and offer solutions and services for data standardization in healthcare, will their customers purchase and use them?
The greatest concern I've heard from the provider community is how to both access and consume UDI data, and what to do with it once they have it. There is a huge push to capture UDI data down to the point of use so that it can be used in electronic health records (EHRs). But there are many different steps that must be taken before that happens, particularly around modifying processes and systems. Fortunately there are many in the healthcare industry willing to help, whether it's a technology partner like GHX or an enterprise resource planning (ERP) vendor, a business partner such as a manufacturer or distributor, or other healthcare organizations that are tackling the same issues.
Any organization looking to adopt location or product standards must identify the complexity of system integrations and how the data propagates throughout the ecosystem. When an organization looks at the outcomes of the analysis, it can be very daunting. In our experience, companies that make the best progress in adoption accept this complexity and understand either how to align resources internally or whom to ask for help.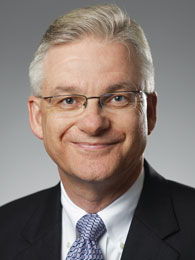 David Reed, Vice President, Healthcare Business Solutions and Operations, Corporate Compliance Officer, Cook Medical
There is a tremendous amount of work that goes into implementing data standards, on the provider and supplier side. It requires a significant amount of time, investment, and energy for organizations that are already facing daunting pressure from the industry. I believe there is anticipation and excitement around data transparency and recognition of the value that data standards will bring to the industry long-term. The trepidation comes in when organizations have to face the body of work that's ahead of them in order to make it happen. It's important that the work necessary to implement the standards is prioritized by suppliers and providers in parallel to insure that adoption occurs.
Phillip Pettigrew, Director, Materials Management, Denver Health and Hospital Authority
I don't believe it is a matter of fear. Standards adoption has not become a priority of the various constituents because the perceived benefits don't out-weigh the cost. It is as if no one wants to be an early adopter. Therefore suppliers, providers, and GPOs take a wait and see attitude until a critical mass converts and the momentum builds until change is pervasive throughout the industry.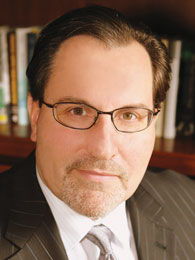 Todd Tabel, Vice President, Supply Chain, Workflow Solutions, McKesson Corp. Enterprise Information Solutions
From a computer's perspective, having standardized codes makes all the difference in the world — by definition, one would know what the product is and the correct associated unit of measure packaging. However, from a human perspective, we are descriptive beings and look for things visually (descriptively); and thus the problem of descriptive variation remains.
McKesson believes that the supply chain is a whole lot more than placing orders and negotiating for best price. It is not simply a matter of the correct product codes — hospitals need to know the relationship of those codes/products to one another and to the products' clinical and financial outcomes.
To remain relevant the supply chain will have to migrate towards the clinical domain and provide assistance with the thorny problem of improving product utilization, (i.e., consumption), both within individual hospitals and across IDNs. This will require more meaningful product descriptions that can be used to find relevant products; compare based on a combination of price, clinical outcome, and impact on revenue; and control the downstream path so that the desired cost and clinical outcome can be realized.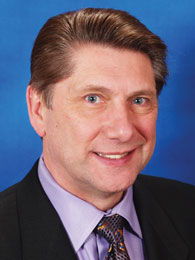 Philip Oaten, President, Meperia LLC
In order for coding standards to be effective in the clinical domain, several things would need to happen. Skilled clinical resources would need to hard-code the relationship between product codes. Standardized care paths would be required, which do not currently exist. We have seen first-hand that physicians are trained person-to-person (like apprenticeships of old) and not to a collective standard. As a result, clinicians tend not to agree with each other with regard to specific product equivalency.
Therefore, situational code mapping would be required by each hospital, based on specific clinical need — potentially down to the department level. This process would be further complicated because there is no descriptive element to GTIN codes, limiting clinicians to descriptions similar to those that exist today.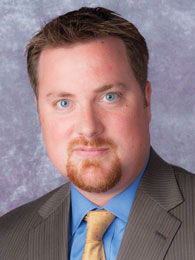 Michael DeLuca, Executive Vice President, Technology and Client Services, Prodigo Solutions
I believe manufacturers are the fulcrum of standards adoption success. Manufacturers feed provider demand by making their data available. Manufacturers are afraid that transparency will lead to commoditization. Today, less than 0.001 percent of manufacturer content that is provided to the GDSN today is provided under a public domain.
There are exceptions, of course. Cook Medical is a great example of a manufacturer that has adopted data standards for the collective good of healthcare. In the process, they realized their own benefits of improving supply chain efficiency. We need other manufacturers to follow their lead.
HPN: What more is needed to convince providers and suppliers to take the plunge?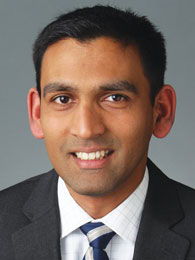 Salil Joshi, Senior Director, Industry Development — Healthcare, GS1 US
It is not that suppliers and providers need to be convinced to adopt standards. The industry has generally accepted the benefits of data standards and the positive clinical and supply chain outcomes that will be derived out of implementation of standards. As any industry moves through adoption, various entities react differently towards adoption. We are at that stage in the healthcare industry supply chain where manufacturers have taken the lead as a result of various regulatory and customer requirements.
Suppliers need to continue leading the effort as they are the source of data that is consumed by the industry. Even after the passage of the UDI compliance dates, suppliers will need to be involved and measure the progress.
Providers had been waiting for all these years for the industry to come together on data standards. Finally, as a result of several regulations, the industry has moved closer to making standards a reality. As providers are the ultimate point of consumption of the data, they will need to start planning their activities. Providers will need to make robust project plans and dedicate enough resources to supply chain data activities to make it a reality.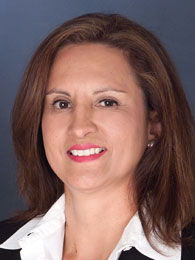 Jean Sargent, CMRP, FAHRMM, CRCST, Director,MedAssets, Centennial, CO
I believe suppliers are driving toward implementation as required by the FDA UDI. Providers need to understand that the implementation is not as daunting as it may appear, understand the strategy to propose the executive leadership to enable as a strategy for the organization, and reach out to others who have experience with implementation to understand lessons learned.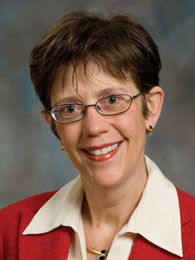 Nancy LeMaster, Vice President, Supply Chain Operations, BJC HealthCare
I think it always helps to showcase early adopters and their successes. Cook [Medical] is an industry leader. How-to guides and efforts to simplify the process as much as possible are needed. Overall, I don't think it is a different message as much as it is persistence and continuing to keep this in front of people. The ongoing financial pressure is also going to be a factor. Providers have to get their supply costs down to survive. Using standards is a way for both parties to eliminate waste and take cost out of the supply chain. As one of my physicians told a supplier recently — doctors are getting paid less, hospitals are getting paid less and you are going to get paid less. It is just a market reality.
Crowley: Documented benefits and persuasive business cases.
Reed: A lot of organizations want to reach that end goal of collecting and using this data to improve healthcare, but it's a leap of faith to actually start the process. Some are starting to be encouraged by others that have taken that leap and are seeing results. The challenge is that this isn't something you can decide to do in January and see results in February. Our experience at Cook was that once we decided to move forward with adopting data standards, a decade ago, it took us five years to complete that project in North America. Hopefully, as early adopters learn some best practices, that timeline can be shortened significantly for some of the groups that are starting their journey now.
Skiba: The sunrise dates for GS1 Global Location Numbers (GLNs) and GS1 Global Trade Item Numbers (GTINs) put the topic of healthcare data standardization front of mind. The FDA's UDI regulation demonstrated the value it could have to patient safety. It also spurred more stakeholders into action but as a whole the industry has been slow to adopt.
One of the main reasons I'm hearing in the marketplace for a reluctance to adopt data standards is the enormity of the task at hand. We've been saying for years that it's harder than you think, you need to start early and you need to start now. Now that stakeholders are taking steps to implement standards they are getting a dose of this reality. For example, for one major manufacturer it took over $2.5 million and 18 months to enumerate its products with GTINs and submit them to the FDA — and that did not include data validation and addressing subsequent data issues.
Data standardization in healthcare is challenging but not impossible. There are resources available and experts in the industry who have experience in this area and can support providers and suppliers in their efforts. Companies such as GHX that have visibility into the broader healthcare marketplace and experience with global data standards adoption can do a lot of the heavy lifting.
Pettigrew: There needs to be published case studies of either significant cost savings due to operational efficiency or patient safety that trumpet the virtues and necessity of standards. The voice of the supply chain executive is seemingly lost in the choir of competing clinical, IT and managed care resources.
Deluca: Suppliers need to feel increased pressure from a large consortium of providers, telling suppliers they must offer data transparency in order to do business with those providers. Providers have myriad priorities — data standards being just one. They need support from facilitators, like supply chain solutions companies, that can take some of the burden off and help them make data standards adoption a reality.
HPN: Should federal requirements and/or payer reimbursement penalties be the final solution? Why?
Crowley: [This is] likely the only path forward. [It's a] chicken-and-egg argument — the only way to show benefit is for there to be actual use.
Skiba: In my opinion, federal requirements are a means to an end. They are that catalyst that's going to drive the healthcare marketplace to better standardization. For example, we anticipate additional guidance coming from the FDA, which will outline the provider side implementation of UDI. This will drive additional focus and market adoption.
Pettigrew: Unfortunately, this may be the only way standards adoption will find its way to the executive suite and will receive the proper attention and political clout to mobilize all parties in the supply chain. Regulatory pressure resulting reimbursement withholding would be the impetus to escalate this initiative on the list of organizational priorities. Otherwise, organizations will continue down the path of least residence.
LeMaster: As much as I hate the idea of government involvement I do wonder if we will be able to make this a high enough priority without it. I'd like to see incentives via meaningful use on the provider side. My concern is that if the government does get involved organizations will focus on compliance not the true benefits of standards.
Reed: The UDI regulation in the U.S. has been a positive move in this area, but the industry still needs to get our arms around this and ensure that we're using data standards to add value. Otherwise, it becomes just another box to check on regulatory submission, which will do nothing but add cost and extra regulatory burden to the system. The UDI regulation should be enough to help push broad adoption of data standards but it's imperative we move quickly otherwise debate will continue while patient benefits found within the standards are left in the balance.
Sargent: Medicare has stated that there will come a time when the product information will be required in order to be reimbursed. Capturing the data electronically to enable information to be processed in a patient bill will become essential to comply with Medicare regulations once established. If a provider has not added implementation of standards to their strategic goals at this time, this will definitely drive them in that direction.
Joshi: As is evident from the UDI regulation, it helps to have a federal requirement so that the various entities within the healthcare industry can move forward with a common goal. With that said, all entities (manufacturers, distributors, GPOs, software companies and healthcare providers) need to dedicate resources and commit to implementation. All entities need to understand that data standards is not a short term project but a long term commitment that will need continuous dedication of resources and success will have to be tracked/monitored at continuous time intervals.
Federal requirements on UDI for devices and lot level tracking for pharmaceutical companies as part of the Drug Supply Chain Security Act (DSCSA) have definitely prompted the industry towards implementation. Now, healthcare providers need to take action as the benefits of standards adoption far outweigh the costs associated with implementation. Not doing so will continue to result in transactional errors and lingering losses in supply chain because of lack of visibility into data.
Time has come for healthcare providers to move with the industry and adopt GS1 standards with or without federal mandates and penalties.
DeLuca: Existing FDA requirements have only yielded a limited set of attributes, which is not enough of what's needed for the supply chain to function properly or to reduce patient risk. Therefore, I don't believe federal regulations alone are going to solve the problem. Private enterprise has the power to drive real change, but those companies will only step in to solve it if they see a direct benefit to their bottom line.