Overview
Prodigo Online delivers the best practices of the top performing supply chains in healthcare to deliver 5-8% savings improvements on your supply chain spend while at the same time increasing the quality of care your organization delivers. Now with Prodigo's Procurement Platform you can leverage the same tools, in use at the biggest and best health systems, to deliver the results you need to achieve your organization's Cost, Quality and Outcomes [CQO] objectives.
Transparency. Prodigo fills the gap by giving you real-time visibility into purchasing activity across your entire supply chain spend footprint.

Control. Prodigo helps you take control of your supply chain by giving your tools to direct requesters to the right item, from the right vendor, at the right price at the point of service.

User experience. Prodigo makes the right choice the easy choice so caregivers can get back to delivering the highest quality care.

Prodigo connects to the common ERP systems in healthcare to provide a modern procurement experience for your end users while at the same time delivering the financial and risk mitigation benefits of a fully compliant supply chain.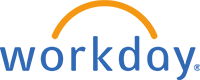 The Bottom Line
Prodigo guarantees your results. We understand Healthcare, we partner with you to deliver on our promise and we will show you the savings realized based on your own data. This is the reason we are a trusted partner for the leading Healthcare supply chain practices. Now that's innovative and it's available today.
Click here to connect with one of our solution consultants who can tell you more.