Details
October 7 - October 9, 2019 •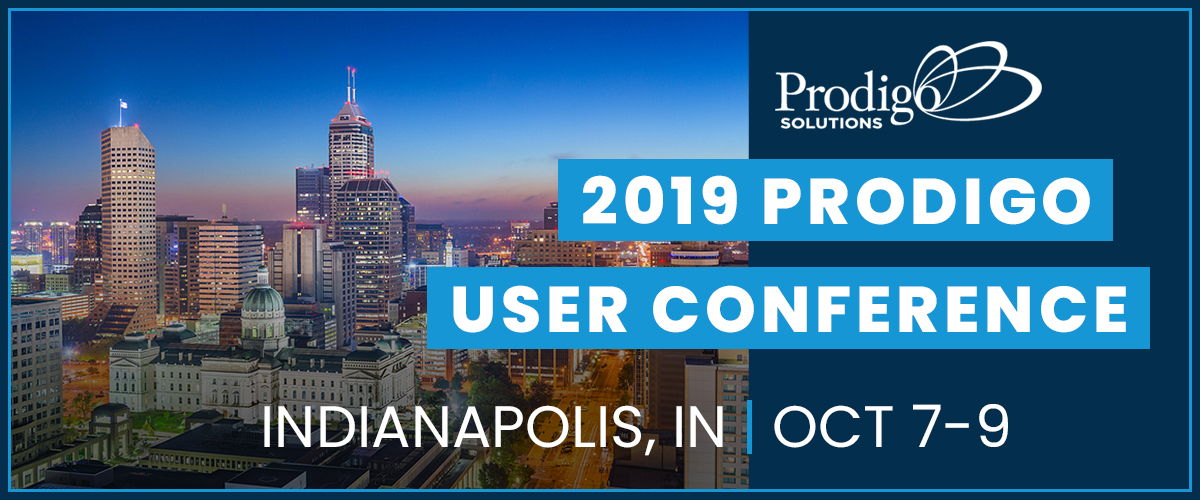 Prodigo Solutions' 5th Annual User Conference is an exclusive event where current and future customers gather to provide feedback and drive the future direction of product development by communicating their needs and ideas. This successful format provides our clients with opportunities to learn about new solutions and voice innovative ideas while receiving beneficial feedback from others in the same industry.

The conference will be held Monday, October 7, 2019, through Wednesday, October 9, 2019. The two and a half day event will be focused on networking with other Prodigo users, interactive breakout sessions, and case study presentations. IU Health has also offered to host a tour of its new robotic warehouse and distribution center.
This year, we anticipate presenting innovative solutions, thoughtful discussion, and industry-leading solutions for the future. For more information on registration, speaking opportunities, and sponsorships, please contact Ashby McGarry, Senior Marketing Manager, at amcgarry@prodigosolutions.com.